Required License: [
Basic

|

Registered

|

Standard

|

Extended

]
Usage
The first step to create a PSD is by double clicking on an OCD in the Project Browser. Then, select an actor role from the diagram. The selected actor role has to execute one transaction kind and initiate one or more transaction kinds. This can be seen in the demonstration found below.
There is the option to generate a PSD without a transaction kind however it is not necessary.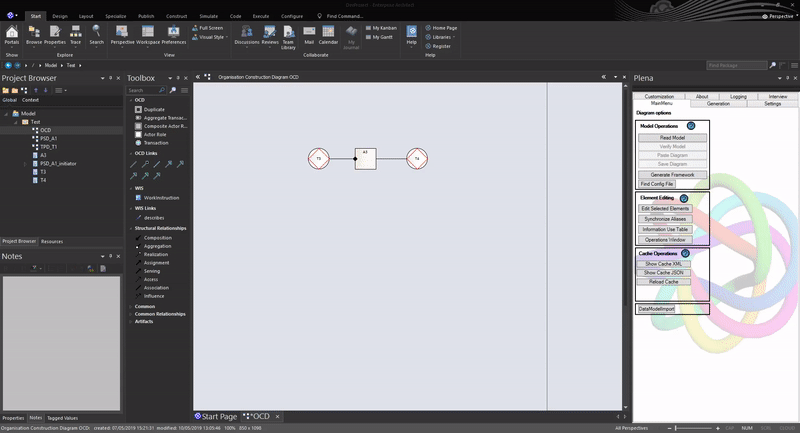 In order to generate the PSD, select the 'Generation' tab, click on 'PSD' from the column and finally press the 'Generate' button. After the PSD is created, double click it in the Project Browser to view it.
---
Frequently Asked Questions [No Questions]
Questions can be asked in the discord or via info@teec2.nl
---